A book that begs the question: Is the American Dream ours for the taking – or can it just be taken away?
THROWN UNDER THE BUS: THE RISE AND FALL OF AN AMERICAN WORKER is the compelling, frank, often heart-wrenching account of one woman's courageous stand against workplace harassment—a nineteen-year odyssey that all but consumed her life as it nearly drove her to the brink of a nervous breakdown.
In this one-of-a-kind memoir, Teresa Zerilli-Edelglass takes you behind the scenes of some the most egregious, mind-boggling workplace litigation you will likely ever know. Her day-in-court-turned-nearly two decades of hell brings you up close and personal with what she deems the "triangle of doom"—the vortex of doctors, lawyers and bureaucrats with whom she inevitably but necessarily becomes entangled—that forever managed to frustrate her fight for justice. If you ever thought suing your employer was an easy feat, this book will surely change your mind.
Thrown Under The Bus is not so much a "how-to" as it is a riveting cautionary tale. Imagine: in the blink of an eye, the career you put your entire life behind is gone. You stand up to your employer, who, through the use of a bottomless purse of taxpayer dollars in a twisted retaliatory scheme, inflicts unrelenting emotional pain. The system fails you, but you voraciously defend that in which you believe…no matter the cost. The book's overriding message exemplifies triumph over tragedy, demonstrating that success is not necessarily measured by one's title or paycheck, but by how he fares in the face of crisis.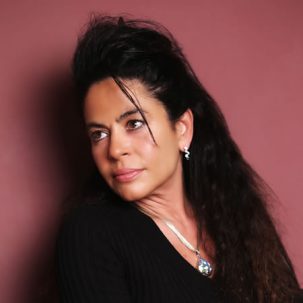 Born and raised in Staten Island, New York, author Teresa Zerilli-Edelglass, grew up the eldest of 3 children in a lower-middle class, Italian-American family during the feminist revolution era. Teresa was a very enterprising little urchin, always trying something new and wanting to achieve success in everything she tried. She is said to have been a bright child with a promising future; a typical American girl with high hopes for achieving the American Dream. At 14, her parents' divorce enforced her perspective that self-sufficiency was, above all, of the utmost importance.
What others say about
Thrown Under The Bus